One-Click Assistant
Easy add parcel to HANTAR2U and add orders from Taobao or Tmall website can avoid a lot of trouble!

Google Chrome Extension : Click To Download

Support Website

1688.com
jd.com
taobao.com
tmall.com
dangdang.com
vip.com
HANTAR2U China Order Helper

Add items directly from Taobao or Tmall product page to HANTAR2U shopping cart.
Submit order information to the HANTAR2U account from Taobao.
Step 1: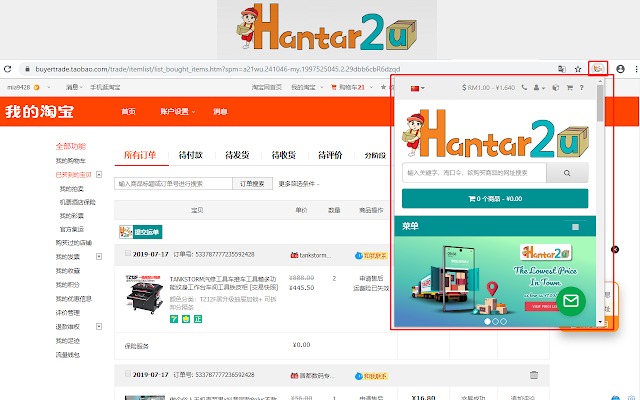 Step 2: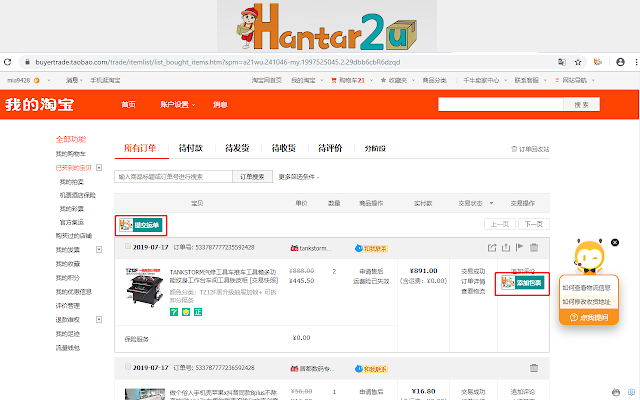 Step 3:
Step 4: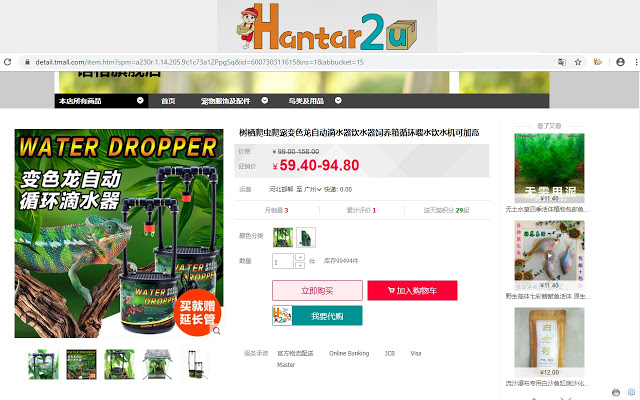 Step 5: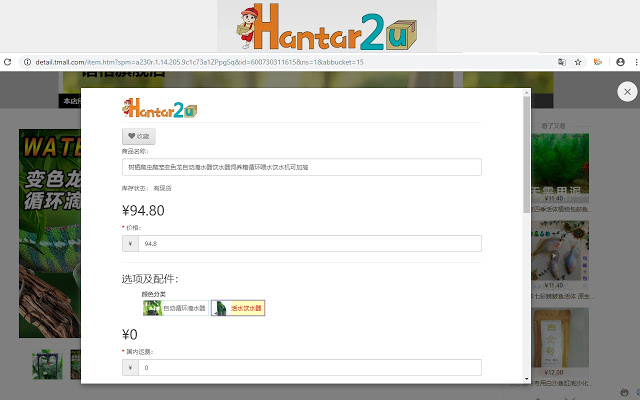 【 How To Use 】
Consignment - you can click "add package" on the page of taobao/Tmall where you have bought the baby, and then you can directly submit the information of consignment collection to our website account. You can also edit packages that have been added to your account directly on the shopping platform.
Help Order - you can click "I Need Help On China Order" on the page of taobao/Tmall products, and you can directly add products to our shopping cart.
Browse the website - click the HANTAR2U icon on the right side of the browser and a small window will appear showing our website.